Hey y'all. We decided this year to immigrate to Canada and I wanted to share with you why we made this decision. I hope y'all don't mind, I'm sure this post will be different to my previous posts, and I hope you appreciate it as much as I appreciated this choice. It's also why I haven't posted in a while so I'm sorry about that!
How we decided to move to Canada
I know that this year was really scary for a lot of us and it felt like a whole other reality. I could hardly eat most of the time (and I normally love eating!). 2020 seemed like the end of the world. To make matters worse, America doesn't feel like a welcoming home for us anymore. Who would have thought that could happen? We don't feel safe here. Unfortunately, we haven't felt safe for a while and we hoped it would get better. However, everything going on in the world had gotten me super nervous and it had taken my anxiety to a new level that I didn't think was possible. Like many, we thought about moving to Canada after Trump was elected but then we calmed down for a bit.
In 2020 everything changed, we then decided that we want to feel safe so we started seriously researching the idea of immigrating to Canada. Now we want to share our research with you so you can decide if moving will help you feel better. Whether you want to feel safer or you want job security. Maybe you want a better community (Canadians are the nicest people on the planet). Or maybe moving has been your dream for years and everything that's happened in 2020 is a sign that it's time to make the dream come true. Whatever your reason, I wanted to share with you my research so you can feel better too. After we decided, I felt so good that we celebrated by going out for some food (it was hard to find poutine, but we found some and it was really good!).
Recommended Immigration Services Review
When we started searching we saw that there were so many different websites offering immigration services, it was overwhelming! After looking at the official Canadian government website, it looked too complicated and stressful. I got nervous and almost wanted to quit, but I knew my wife wanted to do this so we started looking for immigration consultants that could offer us help. We clicked on the first two websites that showed up and one of the ads. The websites: Moving2Canada, Canadim and CanadaCIS.
Canadim Review
I didn't like the immediate pop-up on the website, it looked threatening and aggressive, so I moved on to the next website.
Moving2Canada Review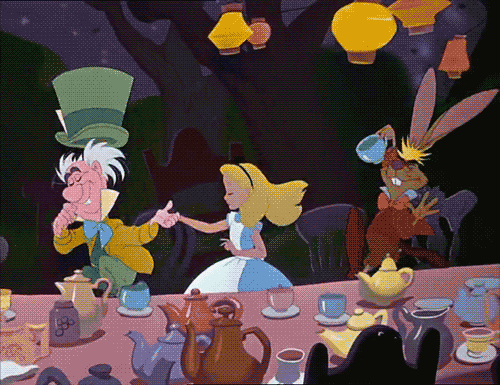 The website looked nice, and it offered a lot of information for anyone wanting to learn about Canada and the different immigration programs. We already read about the country and we were just looking for a service to help us with immigrating, so it was a bit confusing how to find that service. After a few clicks and a lot of scrolling, we finally saw a "book a consultation" button. And there we found their top recommended consultants, and at the bottom they had related content about choosing the right consultant, including a guide to immigration consultants and lawyers. They were very informational, but it seemed to be a rabbit hole and we wanted to see what the other options had to offer before continuing in the labyrinth.
CanadaCIS Review
The ad took us to their page asking to sign up now. I was a bit hesitant about fraud so I scrolled down to read more. The rest of the page was informative and welcoming, explaining about the service and added a nice Canadian touch. They even offered adjustment services as part of their consultancy (it's probably a good idea to get help adjusting). Everything they wrote made it seem easier to immigrate to Canada. Being accompanied by an expert immigration consultant makes me feel a lot calmer. At the bottom of the page they wrote, "Changing The Lives Of Our Clients – Move to Canada" and we felt ready to change our lives. So we decided to sign up and see what's next.
CanadaCIS Reviews: Legit or Scam?
We chose to do follow up research on reviews since we were still a bit nervous about our choice. We felt it was important to check if the consultants are legit and not scammers before we pay. Moving2Canada had some articles about fraud and choosing the right consultants, so we went back to that page and started to read. We felt good about our decision to start with CanadaCIS because Moving2Canada brought us again to a maze of articles to choose from, rather than the one we wanted. Anyway, we continued with the five red flags to look out for when hiring a Canadian immigration consultant or lawyer.
The First Red Flag of Fraud – Registration numbers

Luckily there's regulations in place to authorize lawyers and consultants to offer their assistance. That's why it's important to check if the consultant has a regulation number. There's different numbers depending on their province or their profession. So we looked for one of those numbers by searching for CanadaCIS lawyer and saw that their lawyer had a Law Society of Ontario (LSO) number. Seems legit. What's next?

The Second Red Flag of Fraud – Guarantee

Obviously we are a bit nervous about moving and we want a service that can guarantee success, sadly immigration can't be guaranteed, but that doesn't stop scammers from promising a guarantee. At no point did CanadaCIS guarantee success, they offered full support, experienced consultants and extra services. Seems legit.

The Third Red Flag of Fraud – Paying for a Job Offer

A lot of scams sell a job offer because it helps get accepted for immigration, but the immigration consultants are not employers or recruiters so they can't offer any jobs. If they do then it could be a scam. CanadaCIS offers extra services designed to help like a job search service, but they didn't promise a job offer or a guarantee. Seems legit, right?

The Fourth Red Flag of Fraud – No Contract or Agreement

There was nothing about a contract or agreement on the page, so we couldn't know about it before signing up, but on the website we found their service packages and they wrote about the different agreements that could be contracted. Legit.

The Fifth Red Flag of Fraud – Paying the Full Price Without Any Service

When reading about the services provided by CanadaCIS, we saw that they had an initial payment for an evaluation with one of their consultants, and if there's a good chance at immigrating then they recommend one of their full packages to support us in our immigration to Canada. Legit.
After reading the reviews about red flags for fraud, and feeling good about CanadaCIS not being scammers, we decided that they were legit and we will continue with them. I hope you are all looking forward to this change as much as we are, and we will keep you updated on our plans to move to Canada.
My favorite highlight to share
I don't normally read nonfiction books but when I heard about What the Mouth Wants: A Memoir of Food, Love and Belonging by Monica Meneghetti, I was automatically interested. It could have been the food, the love or the belonging, three things close to my heart, so it felt like there was something about it that made me want to read more and also learn about Canada at the same time. I'll have more to write after I read it, in the meantime if you have any comments or reviews then feel free to share with us!
I am so glad to be going through this process with my wife and being able to share it with you.
I hope you all had the best Summer you could and are staying safe. I hope you all are looking forward to these coming changes and are having a great end to your year. I hope you enjoy and celebrate in a way that fills you with joy. See ya later!
Love, Dana